Indian Institute of Management Jammu
Announces
Online Summer School
(Preparing for the future)
27th June -1st July 2022
About IIM Jammu:
The Indian Institute of Management (IIM) brand has now become synonymous with innovation, talent, zeal for success, and contribution to management. Building on this legacy, IIM Jammu was established in the beautiful state of Jammu and Kashmir, by the Government of India in 2016. From the very beginning, IIM Jammu has set high standards for outstanding value-based quality education, high-quality research, executive education, consultancy, and strong corporate as well as international linkages. The Institute also encourages, and subtly emphasizes contemporary research - concentrating on regional, national, and global issues alike. Presently, IIM Jammu operates from the Old University Campus, Canal Road, Jammu, with a new off-campus being set up in Srinagar very soon. The proposed 200 acres of state-of-the- art campus is coming up at Jagti, 14 Kms from Jammu City, The new campus will be a blissful mix of modern architecture, culture, and heritage of Jammu and Kashmir.
Program Overview
The Indian Institute of Jammu introduces its online summer school for 10th, 11th, and 12th-grade students. The program will allow students to expand their perspectives across various subjects and disciplines. The program would provide an excellent opportunity for young students to prepare them for higher education and student professionalism. It will also introduce them to new topics related to Entrepreneurship, Marketing, Finance literacy, personal growth etc. The innovative teaching pedagogies used by IIM Jammu faculty will create a positive learning environment by engaging the students in the best possible way. Thus, the program will help the students cope with the demand of student life and prepare them for the future.
Program Objectives:
To help students prepare for the future
To create awareness among students through new learning methods
To invoke critical and creative thinking and make them more responsible.
To make the student make more aware of the business environment and current trends
Who Should Attend?:
Applicants who are currently studying in class 10th, 11th, or 12th
Teaching Pedagogy:
The pedagogy would include participatory learning by student-faculty interactions, videos, role-plays, experiential learning, storytelling, brainstorming, team activities, and exercises.
Program Highlights:
Program Duration: 1 week
Program Dates: 27th June to 1st July 2022
Session Timings: 4 to 6 PM (2 sessions of 1 hour each)
Mode of Delivery: Online
Application Deadline: 20th June 2022
Registration Fee: No Registration Fee (IIM Jammu sponsored Program)
Program Module:
Inaugural
Module 1 – Future/Collge Readiness
Date
Time
Session Topic
27.06.2022
4:00 to 5:00 PM
Stepping into Higher Education – What after 12th?
27.06.2022
5:00 to 6:00 PM
Importance of Student Professionalism
Module 2- Learn about Business Strategies and Skills
28.06.2022
4:00 to 5:00 PM
Entrepreneurship is the future
28.06.2022
5:00 to 6:00 PM
Marketing in the Meta world
Module 3- Being Responsible
29.06.2022
4:00 to 5:00 PM
Know your pocket
29.06.2022
5:00 to 6:00 PM
Caring for the Planet
Module 4- Learning about New trends 
30.06.2022
4:00 to 5:00 PM
Responsible Creation and Consumption of Social Media Content
30.06.2022
5:00 to 6:00 PM
Data is the new fuel
Module 5 - Believe in yourself
01.07.2022
4:00 to 5:00 PM
Holistic Self-Care
01.07.2022
5:00 to 6:00 PM
Making an Impact -Building Self Confidence
Valedictory
Application Procedure:
Please apply online by completing the application form on our website (www.iimj.ac.in) or register on the link
Registration Fees:
The Summer School is sponsored by IIM Jammu, and there is no registration fee.
Program Directors
Dr. Archana Sharma
Dr Archana Shama is an Assistant Professor in Marketing at IIM Jammu at the Indian Institute of Management Jammu. She has done her Ph.D. from the Department of Management Studies, Indian Institute of Technology Delhi and has been associated with the Indian Institute of Management Bangalore as an Academic Associate. Ms. Archana comes with 8 years of experience and has worked with Standard Chartered Bank as a financial consultant and later on with IKEA India private limited in the area of Marketing, Communication and Customer Loyalty.
Dr. Parvathy B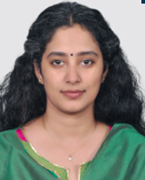 Dr Parvathy is an Assistant Professor in Marketing at IIM Jammu. Before completing her PhD in Marketing from IIM Bangalore, she was a consultant with Deloitte US. Dr Parvathy combines textual data from eCommerce and social media sources with lab-based experiments to understand consumer behaviour on online platforms. She applies perspectives from social psychology and consumer culture theory to understand how others' opinions on social media can shape consumer behaviour and chatter online.
Contact us:
Certificates
CERTIFICATE TO BE ISSUED TO ATTENDEES WITH A MINIMUM OF 80% ATTENDANCE.