Strategic Executive Committee (IIM Jammu)
Dr. Nitin Upadhyay (Chair)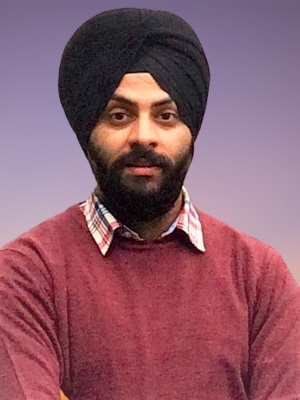 Dr. Baljeet Singh (Co-Chair)
Strategic Executive Committee (Deakin Business School, Deakin University)
Prof. Andre Bonfrer (Chair)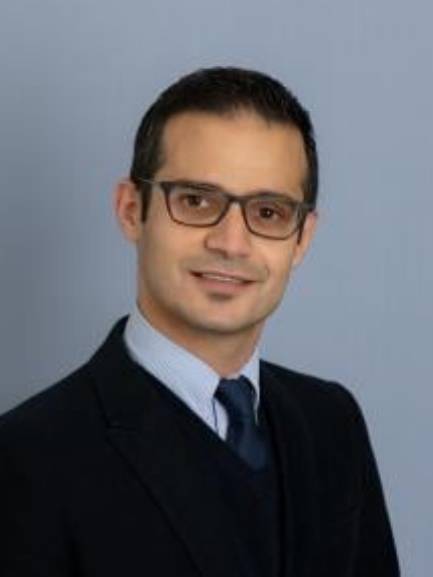 Dr. Ali Tamaddoni Jahromi
Dr. Nitin Upadhyay is currently working as a Chairperson Master of Business Administration, Chairperson Information Technology & Services, and associated with IT Systems and Analytics at Indian Institute of Management Jammu (IIM Jammu). Formerly, he was a Chair for Doctoral Programme at IIM Jammu. He is a Fellow of the prestigious RSA London and a Fellow of the Institute of Engineers (I). Over the years, he has engaged with select top Fortune 500 companies. He has wide industry, academic, consultancy and research experience and is member Board of the Governors and an Executive member and Chair of Cloud SLAs (service-level agreements) for the Cloud Computing Innovation Council of India. He has worked with Samsung Advanced Research at South Korea and Bangalore for many flagship projects and drove whole gamut of innovation. He is an Expert in the Board of Panel of Experts for Startup Promotion Cell (SPC), Department of Information Technology (DIT), Government of Goa to assist the SPC in materializing Goa Start-up Policy vision to make Goa one of the most preferred start-up destinations of India, and make it feature in the top 25 start-up destinations in Asia by 2025. He is a leading authority and speaker on the blockchain, emerging technology, innovation, information systems, cloud computing, big data & analytics, future technology, and user experience. He has contributed 100+ peer-reviewed publications/presentations/posters/talks, 13 books and 50+ innovations. His research interests are at the interface of IS, IT, and frontiers in business, focusing on issues related to IT adoption and diffusion of emerging digital innovations, blockchain, business models, cloud, information systems, emerging technology, big data, and analytics, particularly in the context of frontiers in business.
His recent books on "CABology: Value of Cloud, Big Data and Analytic Trio Wave" with Springer –Nature Palgrave Singapore, "Big Data Management and Analytics" with Cengage publications, "Unblock the Blockchain" with Springer USA and "Transforming Social Media Business Models Through Blockchain" with Emerald, UK are already taking a leap on the knowledge and business space and positioned as Amazon's Best Sellers Category in the specialized discipline. His Co-Authored book on "Cloud Computing Innovation in India: A Framework and Roadmap" published by IEEE Standard USA has already set the benchmark for the Industry, Government and Academia to embrace Cloud Computing Innovation.
Dr. Baljeet Singh is a faculty in the area of Marketing at IIM Jammu. He is a fellow of the Indian Institute of Management Indore. Prior to his FPM, he worked for FMCG majors-Nestle India Ltd and Hindustan Unilever Ltd. His primary research interests are in the areas of Marketing Channels (B-to-B). Specifically, he works on the issues related to stewardship orientation, network embeddedness, and destructive acts in channel relationships. His work has been accepted and presented at various academic conferences and seminars including those hosted by the Academy of Marketing-UK, the American Marketing Association-USA, ANZMAC-Australia, Penn State University-USA, and ISBM-Cambridge. He also represented India in Indian youth delegation to China.
Prof. Andre Bonfrer is a Professor of Marketing in the Department of Marketing, Deakin Business School. André's current research focuses on innovations in marketing technology, customer lifetime value modelling, market response modelling, and analytics for business decision making. His work spans a range of industries, with a focus on fast-moving consumer goods, internet services, and experiences, and durables. André has won several awards for his research and teaching and has published in international business journals including Marketing Science, Journal of Marketing Research, International Journal of Research Marketing, Management Science, Quantitative Marketing and Economics, and Journal of Marketing.i
Dr. Ali Tamaddoni is an Associate Professor in the Department of Marketing, Deakin Business School. His research interests include churn management, customer analytics and User-Generated Content (UGC). Ali's work has been published in the Journal of Marketing Research, Journal of Service Research, and Decision Support Systems, among others.