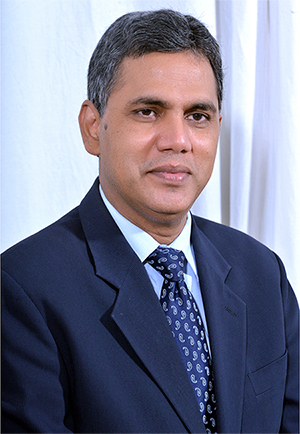 The philosophy that drives one and all at IIM Jammu (J&K) is reaching for the Sky – striving for excellence, which in every sense reflects its literal meaning – "In the laps of Himalayas". J&K is the home for one of the newest Indian Institutes of Management – IIM Jammu.
IIM Jammu strives to deliver unique value as a confluence of managerial knowledge from the glorious past and the advancing present. It gives me immense pleasure in introducing the bright, young and ambitious students of this institution. Our students, some of the brightest brains in the nation selected through the most rigorous selection procedure, have this unique opportunity to set the foundation of a world-class institute. Under the tutelage of renowned faculty from IIM Lucknow, IIM Jammu is committed to its goal of providing the industry, young managers with vision, values and an entrepreneurial zeal. An invigorating curriculum and rigorous academic programme transform young minds into responsible professionals capable of adapting to the ever-changing outside world. Equipped with this unique combination of practical skills and latest methods of learning, our students are bound to be invaluable assets to the industry.
The recruitment programs on our campus present an apt exhibition of their potential.
Dr. Ajit Prasad
Director